Interplay at Stratford Jazz – new photos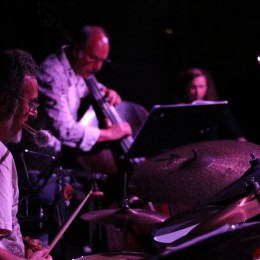 We had a lovely time at Stratford Jazz this week. A warm receptive audience, and of course we were well looked after and made really welcome by Jay Riley.
Jay took these really atmospheric photos in between running the desk, making announcements, selling raffle tickets and more! What a guy! Thanks Jay.
See them in our Gallery