Interplay's high holiday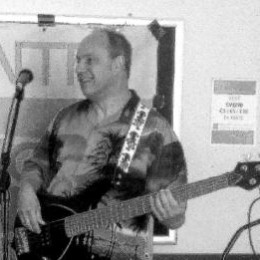 This has been an exceptional weekend for Interplay and many other musicians in and around Coventry. The band delivered a storming set at Leamington's venue LAMP, eliciting comments from the audience such as 'My chin was on the floor'. This was despite a security alert on the M6 resulting in Neil being delayed by over 2 hours (I nearly said 'detained') and arriving just 15 mins before the scheduled start time. 'Weightless' (featuring Dave on tabla) and 'Ruby My Dear' (featuring Richard on trombone) attracted particular attention, as also did 'Spanish Step' – only our second time out with that one. There are some nice pictures of the gig at http://tinyurl.com/onl9keh
Then it was time for the Coventry Jazz Festival, and a trio set with Alan and Neil at Playwrights, the festival's spiritual home. This place has the smallest stage imaginable (hence it being a trio set), but the audience was really receptive and out for some good music. With the sun out and the doors open the music flew out along the street and all kinds of people came by to savour the music and the really festive atmosphere. 
After that I scooted across town to Blue Bistro which was already rammed in anticipation of hearing Joe O'Donnell's Shkayla – far from standard jazz festival fare, but a band with outstanding soloists and some jazzy grooves amid the traditional and fusion-based sounds. The next day I returned to Playwright's for a SugarDaddies afternoon set. This was possibly more mellow than either of the previous day's excursions, and by this stage in the Festival seemed to be just what many in the audience wanted.
As with all good festivals, the intervening periods allowed some time to encounter some new music, and I was pleased to catch up with the Tim Bowes Trio and to hear the redoubtable Hayden Mathews Haynes in flying form. There was also a lot I didn't get to that I would have wished to hear too.
It is unsurprising and also gratifying that the Festival managed to present such a range of rewarding music with pretty much all local performers. This is a welcome contrast to the 'big name' syndrome that seems to predominate at many festivals, some of which increasingly seem to resemble each other. So, finally, a sincere vote of thanks to all the organisers and participating venues for putting themselves – and us – out there.
Incidentally all of this was generated without public or commercial funding of any kind – and musicians still got paid. Perhaps this can be the shape of things to come.